1 – Cleaning a Beard
Clean your skin before shaving. You can use our donkey milk soap for this. Lames & Tradition pre-shave oil plays a crucial role in reducing nicks, cuts and burns.
First, moisten the shaving area with warm water. Place a drop of shaving oil in the palm of your hand. Emulsify and heat the oil against the palm.
Massage over the entire shaving area. Then apply your shaving cream or soap on top by working the skin with the badger. You can now shave smoothly with more glide and ease.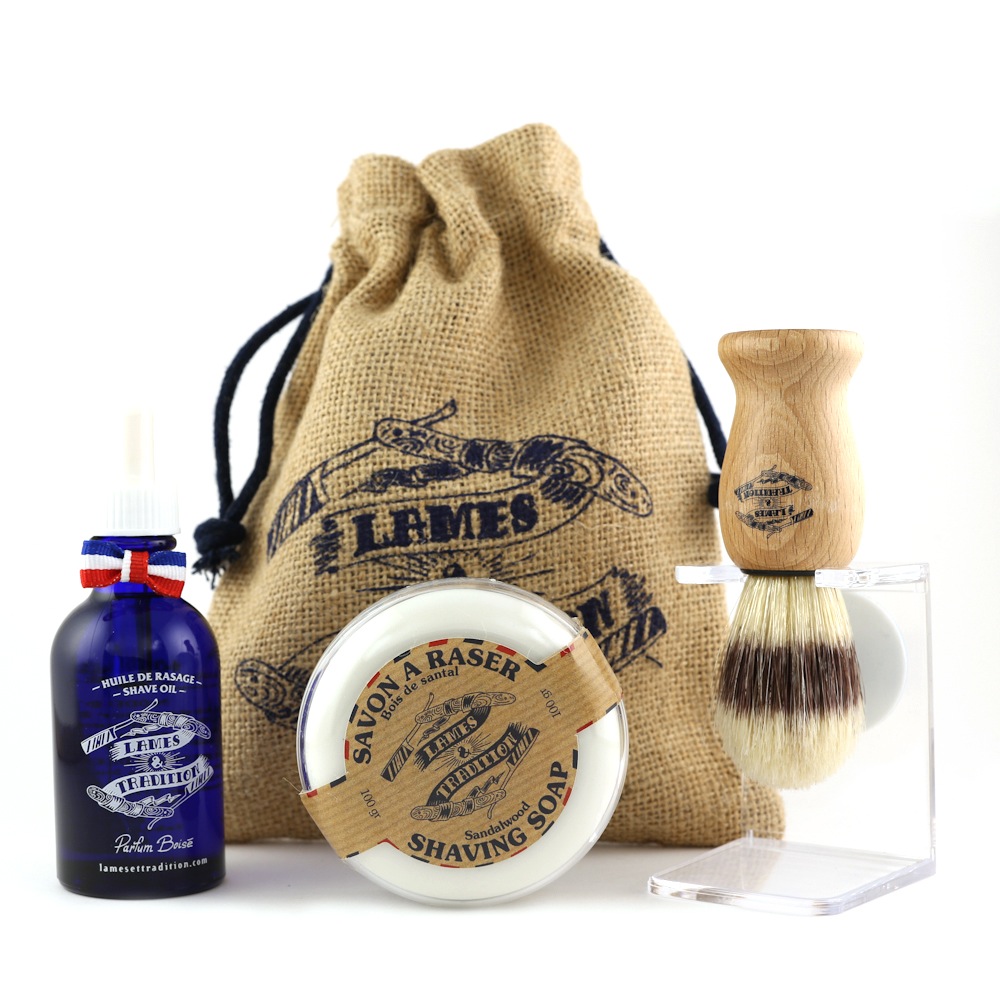 2 – Shave the Beard
After applying and having lathered your shaving cream or beard soap using the shaving brush (with hot water) with circular movements, shave in the opposite direction of the hair. In any case, your product must be applied over the pre-soaking oil.
Shaving in the direction of growth of your hair will allow you to avoid the formation of ingrown hair. Start with the sideburns as you go down to the cheeks. Reserve the neck and chin area for the end of the shave. This way, you will let the pre-soaking oil work longer, which will make it easier to cut these thicker hairs and this less regular area.
Clean your razor blade frequently under a stream of hot water.
On the second pass, coat your face with shaving foam or shaving cream a second time. With the shaving brush, proceed in the same way as before. During this second pass, your razor must cut the hair in the opposite direction of its shoot. A single pass of the blade is sufficient.
During this step, a light and skillful gesture is essential in order not to traumatize your skin. After shaving, spray your face with cold water several times. In addition to removing cream residue from your face, cold water closes the pores of your skin. If there have been cuts use an alum stone with naturally hemostatic properties to stop the bleeding after passing it under warm water, it also tones the skin and helps tighten the pores after shaving.
To dry your face, dab it with a clean towel, without rubbing.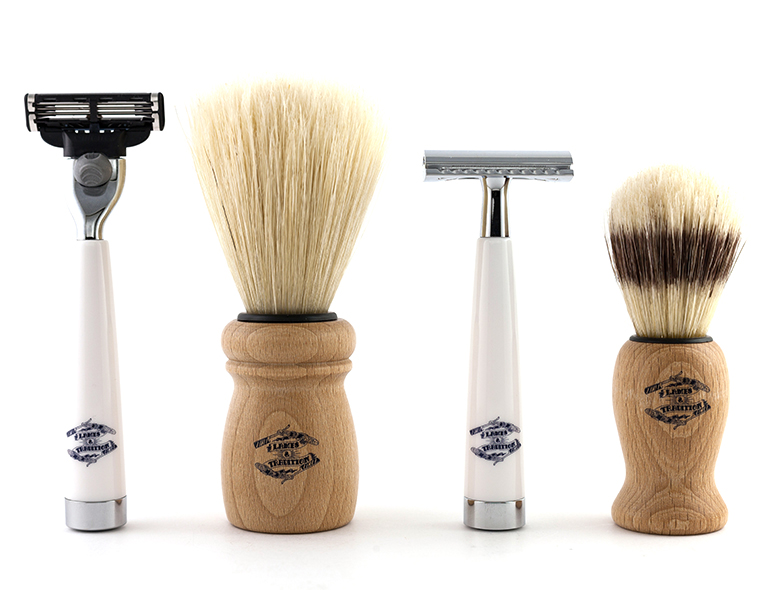 3 – After-Shave
There are two types of after-shave care: the alcohol-free after-shave lotion, ideal for men with oily skin, and the after-shave moisturizing balm, for men with dry skin.
The alcohol-free after-shave lotion should be applied by dabbing the face and in small amounts while the after-shave moisturising balm should be gently rubbed in until completely absorbed by the epidermis. If you have normal skin, you have the luxury of being able to choose one of the two after-shave treatments at your leisure.
Our Lames & Tradition after shave balm can also be used as a facial treatment. Indeed, enghanced with hyaluronic acid, naturally present in the body, it helps to overcome the signs of old age. This balm will also keep your skin hydrated throughout the day.