Discover the secret of our beard oils
At Lames & Tradition, we are proud of our products. However, the secret of our beard oils is not magic. Each of the products we sell is the result of a long work of research, tests, and modifications to provide high quality men's beard products, corresponding to the needs of professionals and the tastes of our bearded. This involves working on the product (its texture, application, composition, etc.), but also a long work on its fragrance. Indeed, we do not offer beard care oils containing essential oils to perfume, we offer real complex olfactory pyramids, making the perfume unique. Therefore we will present you in this short article details on how Lames & Tradition beard oils are produced, from conceptualization to production. Each brand must be transparent with its customers so that they benefit from a product that truly suits them, and with respect for our planet and everyone.
Design before manufacturing to provide the best of beard products
Before embarking on a manufacturing, a long work of reflection is done to provide the best of beard products. All our oils are brainstormed in our offices (packaging, perfume, pipette shape, composition, benefits, etc.). The team, the barbers and bearded partners come together to propose alliances of fragrances in the image of our brand, with character but remaining very subtle. Alliances such as Patchouli/Vetiver, Amber Leather, Spiced Flowers, or Virginia Blond Tobacco, or Old Scents beard oil are the unique fragrances released until now in 2021.
These ideas having come out of our mind, we propose them to our perfumer who will strive to find the best combination of each perfume to obtain an exceptional scent. The ingredients remain the same: high quality beard oils (jojoba, macadamia, camellia, avocado, sweet almond, argan and many others) to guarantee a perfect finished product for you and your beard.
A laboratory with unique know-how
All our oils, after having been validated by our team (perfume, viscosity, effects on the beard, etc.), are launched in manufacturing in our laboratory. The latter benefits from a great technical knowledge and a great know-how, with their 30 years of experience in cosmetics. A great requirement is applied for our products and the dosage of vegetable oils is done to the nearest milliliter.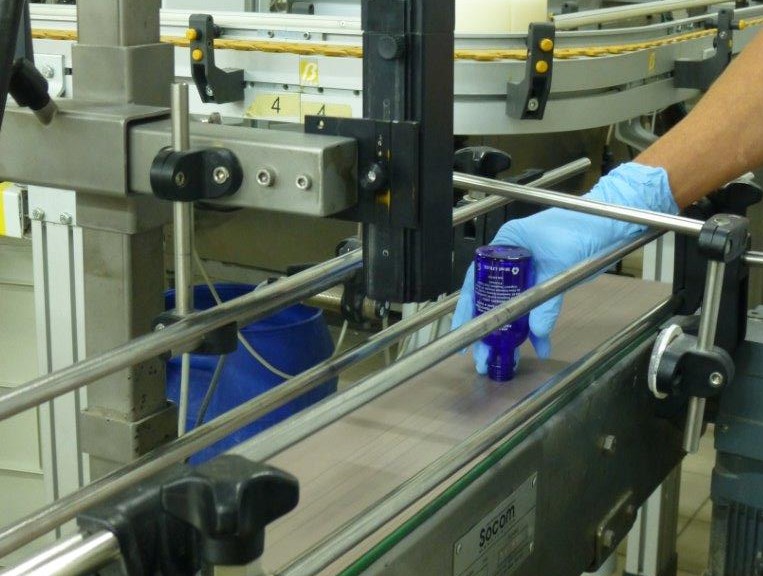 A bottle by hand
To ensure an exact quantity and impeccable quality, our bottles are all filled by hand to keep control over the production. This artisanal side is essential for us, coming under the leit motiv of Lames &Tradition.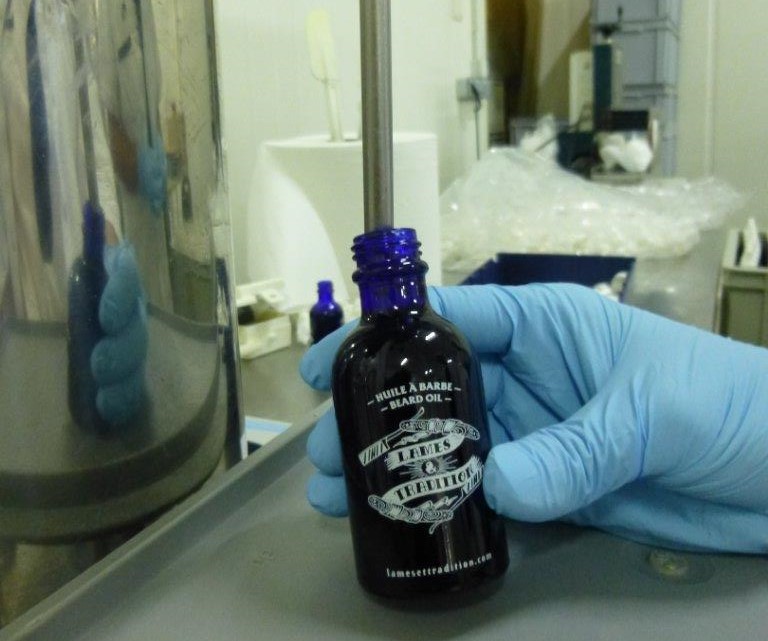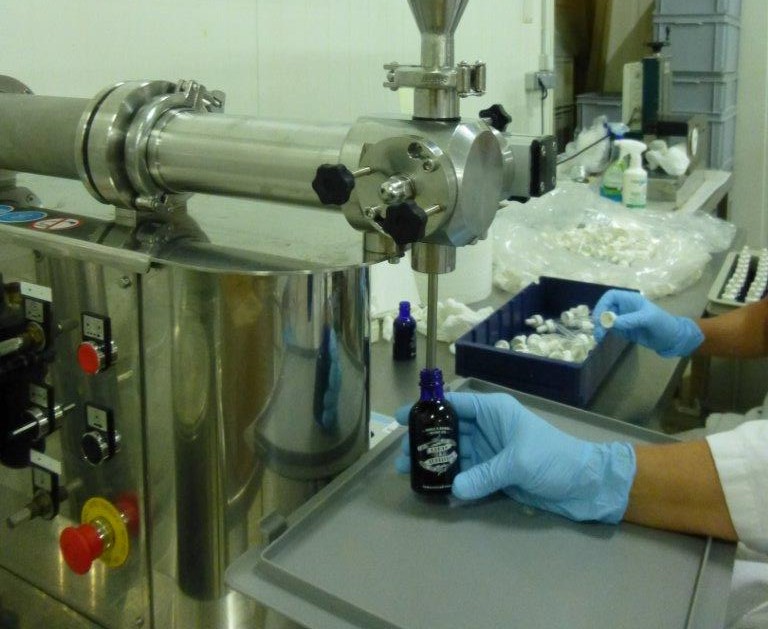 Neat packaging
Finally, our oils are delicately and carefully packed in the cartons to reach our storage, the next step you know, the products will arrive directly at your home after your order in just 48 hours. We work regularly to optimize our logistics and delivery services to allow you to receive your beard maintenance products in the best conditions.