A unique male beard balm
It is by the singularity of their relationship that this male beard balm is unique. Indeed, it is thanks to the friendship of Alexandre and Stéphane that the "Old Scents" range is one of the greatest successes of the brand, but also by their approach to provide French beard products, qualitative, and eco-responsible. But that would be redundant, so if you are curious about the history of the bearded and the barber, do not hesitate to look at the description of the "Old Scents" oil! Always in the same rigor of doing our best, the beard balm "Old Scents" is a concentrate of products of natural origin with complementary benefits on your skin.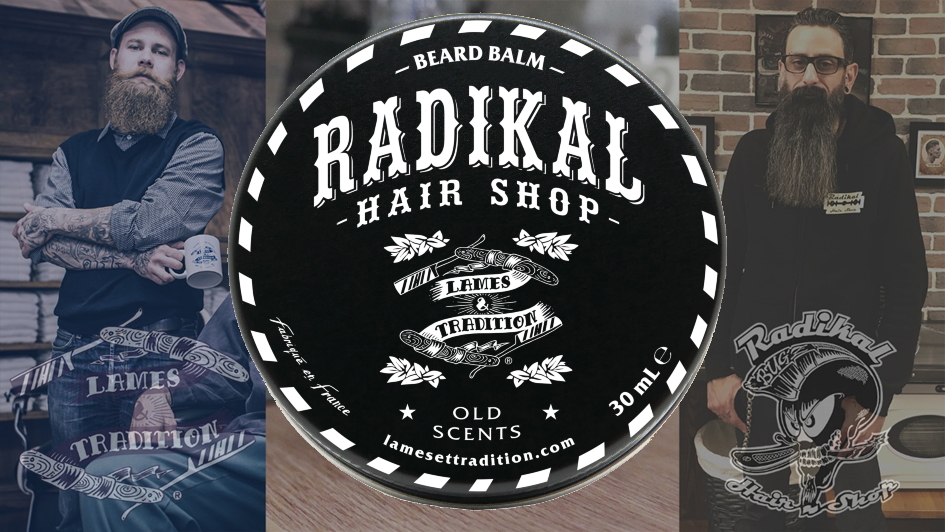 One of the best beard balms
Without hesitation, this product is surely one of the best beard balms on the market, on the one hand because it comes from two people who are experts in their field, one designing and the other using the products daily, and on the other hand, its complete composition as well as its unique fragrance will not leave you indifferent. Regarding its formula, the oils of camellia, avocado, jojoba, and organic macadamia will restructure the hair, nourish it, and soften it by moisturizing the skin and the driest beards. In addition, we have added in our beard balm shea butter as well as organic cocoa butter to both moisturize and revitalize your hair, while having, associated with vegetable waxes, styling properties to give shape to your beard for an evening.
Finally, its perfume comes from an olfactory pyramid, which is mixing notes of bourbon and Virginia tobacco, has seduced many, and the feedback was unanimous! We have, for more than a year, worked to ensure that the softening beard balm has the same sweet and manly scent as the "Old Scents" oil. Our balm is available now, and you can find it in all Radikal hair shop barbershops, in Vouneuil-sur-Vienne (86), Poitiers (86), Nantes (44) and La Rochelle (17), and maybe even soon at your barber! Discover all our beard care products here!
The composition of this balm for beard
The composition of this balm for beard is the following:
Organic macadamia oil, camellia oil, cera alba, palmitic/stearic triglyceride, avocado oil, jojoba oil, organic cocoa butter, shea butter, trihydroxystéarin, perfume, palm wax, wheat germ oil, tocopherol, limonene, coumarin, linalool, eugenol